6TH ANNUAL KAFFNY
ANTHOLOGY FILM ARCHIVES
June 5-10th, 2012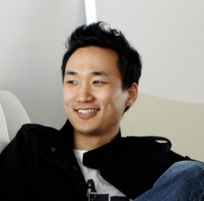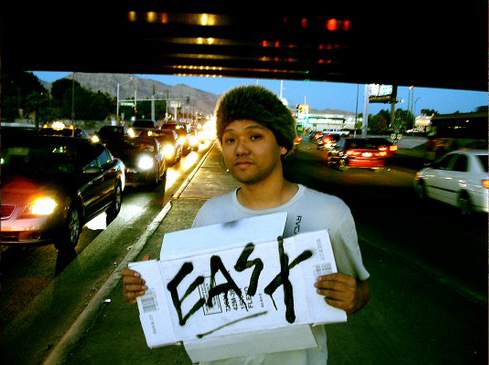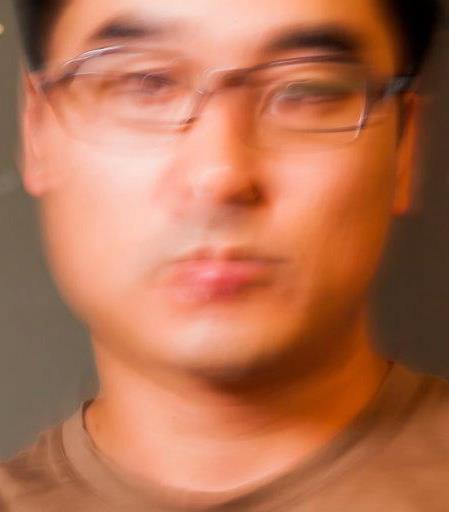 FEATURE PRESENTATIONS:
International Premiere/Opening Night Double Feature: SHOULD'VE KISSED (2010): Auteur debut film from NYU's Tisch School of the Arts alumnus Jinoh Park with great performances and deft long takes. Two aspiring actors and lonely souls navigate New York City, one, played by Park himself, a dive- bar singer who converses with Robert De Niro on a movie poster of "Taxi Driver" by another NYU alumn, Martin Scorsese. Directed by Jinoh Park.
U.S. Premiere/Opening Night Double Feature: MAGIC AND LOSS (2010): Co-presented by Japan Society. A Korean/Japanese/Malaysian/Chinese collaboration with Korean Japanese indie actress/producer Kiki Sugino (L'Hospitalite), Yang-Ik June and Kim KKhobi from Korean indie juggernaut Breathless. Malaysian director Lim Kah Wai's distinctively captures the unfolding relationships between the three actors in this fresh new Asian mystery. Two young women, Kiki and Kkobbi, whose purpose and background are unknown, and nationalities are unclear, win a lottery ticket for a free vacation at an island resort called Mui Wo in Hong Kong. In a completely isolated and unknown place, they start to experience an extraordinary adventure. Directed by Lim Kah Wai.
World Premiere/Centerpiece: ULTIMATE CHRISTIAN WRESTLING (2011): Two filmmakers fly to rural Georgia to capture a traveling pro-wrestling Christian ministry with the intention of coming back to New York with a documentary about the ridiculousness of American religious expression. What they find instead are three men within the ministry using their faith as a way to guide them through the most dire of circumstances, a faith that clashes not only with the conservative religious views of the Bible Belt, but also with the people who have chosen to reject Christianity as a direct result of its overbearing presence in the South. Directed by Jae Ho Chang and Tara Autovino.
New York Festival Interactive Premiere: GIRL WALK // ALL DAY (2012): A cutting-edge, feature- length dance music video set to Girl Talk's standard-setting All Day mashup album exploring the border between documentary and reality, re-pushing the envelope of remix culture and challenging Wim Wender's Pina with true indie and youthful spirit. An urban exploration that follows three dancers across New York City, turning the sidewalks, parks and architecture into an evolving stage as they spread their joy of movement. Directed by Jacob Krupnick.
DIRTY HANDS: THE ART AND CRIMES OF DAVID CHOE (2008): An intense portrait of David Choe, a young near-schizophrenic street artist that devises numerous criminal schemes that afford him to hitchhike across the globe. Directed by Harry Kim.
New York Premiere: FACES OF SEOUL (2009): A documentary that is at once a city portrait of an Asian capital, accounting the recent changes of Seoul from the perspectives of both a former local dweller with many intimate memories and an expatriate traveler whose knowledge of the city can neither be contemporary nor irrelevant. Directed by Gina Kim.
ONE DAY ON EARTH (2012): Recording a 24-hour period throughout every country in the world on 11.11.11, the film explores a greater diversity of perspectives than ever seen before on screen following characters and events that evolve throughout the day, interspersed with expansive global montages that explore the progression of life from birth, to death, to birth again. Directed by Kyle Ruddick.
PERHAPS, SOMEWHERE (2009): Auteur debut film from The School of the Art Institute of Chicago alumn demonstrates impressive mise-en-scene sensibility. Two lonely souls navigate through their isolated past and present in uncharacteristic landscapes of the Midwest, searching for a sense of home. In meeting, they forge a brief and close bond, learning to understand themselves and one another, wondering where they will go next. Directed by Brian Oh.
THE MAKING OF "WEDDING PALACE" (2012): David Spell directs the official behind-the-scenes look at Christine Yoo's romantic comedy, "Wedding Palace," documenting the triumphs and struggle of financing and producing the first US-Korea independent co-production.
Work-in-Progress: HELENA'S FLUSHING (2012): A love story with layers of tension and power struggle between genders and cultures about a hotheaded Korean-American girl from Flushing. Directed by Dae- Hoon Kim.
LOS ANGELES RIOTS 20TH ANNIVERSARY PROGRAM
POKDONG (2006): For over a decade, Korean filmmaker, ALEX KO has lived in a family silenced by the devastating loss of their store during the 1992 L.A. Riots. In POK DONG, the Ko family shares their dramatic story for the first time, confronting painful memories as a means of finally moving on. Directed by Alex Ko.
Work-in-Progress: LAR20 (2012): An examination of the racial state of mind of America, now 20 years after the LA riots of 1992, focusing primarily on young culture makers who were voiceless 20 years ago. Directed by Kathy Choi, Dae Hoon Kim and Hosik Kim.
Other films in the program include the feature CLASH OF COLORS, a 429 music video, a short film by Carol Park, and a work-in-progress by Christine Choy.
SHORTS COMPETITION
Jury members: Dai Sil Kim-Gibson, Mynette Louie, Samuel Jamier, Paul D. Miller aka DJ Spooky.
DOL (FIRST BIRTHDAY) by Andrew Ahn
REUNION by Choi Jai Young
HOME by Seimi Kim
THE RECORDER EXAM by Bora Kim
GHOST by Dahci Ma
CITY by Kim Ye-young, Kim Young-geun
I AM JOHN WAYNE by Christina Choe
BLUE by Stephen Kang
SHORTS SELECTION
MOUNTAIN OF JUNE by Do-Yeon Kim
TOAST by Henry Jean
SILENCE YOUR WAITING by Jake Jeon
LIKE SUGAR ON THE TIP OF MY LIPS by Minji Kang
THE PROBLEM OF GRAVITY by Trevor Zhou
FRACTURED by Terry Sasaki
SAEING IL (BIRTHDAY) by Jennifer Suhr
TREE by Pyeung Hun Baik
NOW YOU SEE ME by Zooey Park
KOREAN SCHOOL REJECTS by Peter Yun
PLAY THINGS by Mike Cook
THE KOOK by Greg Mitnick